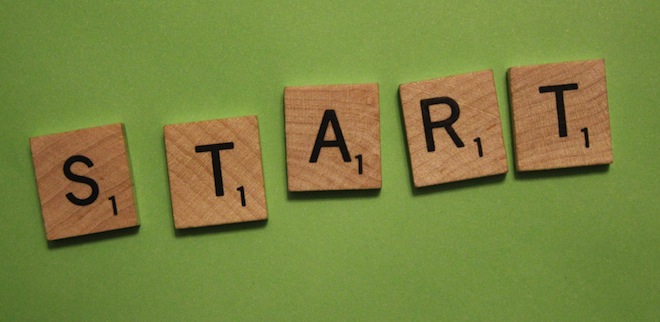 Let's face it - first impressions last, right? We're taught not to judge a book by its cover yet the first time that we lay eyes on something new an ideal is created in our minds and our initial response to that will be remembered for a long time. This is why it is so vitally important to create an accurate impression of your company and the product or service that it offers. This means that your company name should be appropriately selected, along with any color scheme or logos that will help to identify and, ultimately, represent your product.
If you're investing a little extra in getting letterheads and business cards designed, you'll want to ensure that your logo and brand name portrays your company accurately and in a good light. It's important to have business cards on hand for marketing purposes and being able to conduct written communications on a company letterhead always spells professionalism; as long as they create the best possible image that suits your business appropriately.
Oleksiy Nesterenko Consulting Services is a small to medium business consulting firm that can assist you in finding the right branding, logo and even company name. We are experts at creating a full package that you can take with you; complete with the overall impression that your company will portray. This will be an individual product identification and marketing scheme that is unique to your business needs and your products only.
We will help you in selecting a domain name for your website and in designing a brilliant site that will be user friendly and that will promote your product or service in the most effective way. We analyze your requirements from planning, developing and even to supporting your site. Our team of experts will have programming and website / design staff on hand to help you create a site that encapsulates your company's unique personality.
We will help you in selecting a good URL for your website - one that is readily remembered and reasonably simple to spell. Our search engine marketing services will boost your online presence and will exceed any expectations you may have about online marketing.
As a consulting service for small to medium businesses we are qualified to identify and assist with all your problem areas. Major issues such as effective management, financing, taxation and advertising are all elements that can have a profound effect on the growth of your business. If you are equipped to handle these elements in the most effective way, you will be taking the right steps towards boosting your business. Using these factors to your advantage gives your operation the best chance at survival and at future growth. Oleksiy Nesterenko Startup Consultancy can provide a new insight into these essential elements that will enable you to use them effectively.
If you're struggling against the competition, allow a professional business consulting service such as
Oleksiy Nesterenko
to advise you on your next best move. We will create a new perspective on your business that will enable you to target strategic factors and to adjust them for a better growth potential. Is your business reliant on qualified, well-trained staff? Perhaps we can assess your service strengths and weaknesses in order to advise you on the correct training required to boost staff morale and their capabilities to a new high
As with anything else in life, a business may struggle to get onto its feet or it may simply grow weary under its daily routine.
Oleksiy Nesterenko Startup Consultancy
can offer that one piece of vital information that may be all you need to stand up and move forward. As a business consulting service, we are well-qualified to reconstruct new business regimens, instilling a new zest in your daily operation that will arm you to create an optimum performance and awesome delivery results.
Call us +1 (310) 710 4248 or mail us at info@oleksiy-nesterenko.com
Click here
for more reading